Garage Pegboard... Effective, Fast , Easy, and Inexpensive.
Garage pegboard is an easy and cost effective way you can noticeably improve your home garage. It's such a good solution that most grocery and department stores use a lot of it to organize and display their items. It's most often natural or white, but you can get it in black or many other basic colors. You can also paint it yourself if you want a custom look. It's usually 3/16" thick with 1/4" holes equally spaced 1" apart.
Here are a couple of typical pieces of pegboard: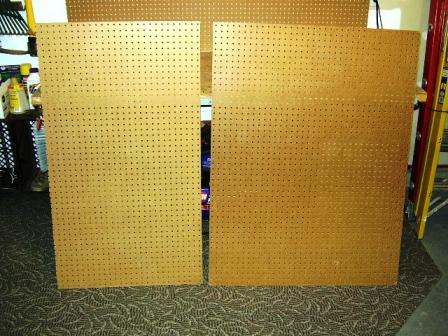 You can also get it with 1/8" holes, but most pegboard accessories are made from 1/4" steel. When you have pegboard, you have an organized and accessible storage solution in your garage. Fill up the holes with all kinds of hooks and baskets to hang, hold, and organize things like tools and hardware that never seem to find a home in your garage.
You can get it at any home improvement center. If you're a bit frugal, you can sometimes find it at garage sales, thrift stores, and Craig's List. One of the best features of pegboard is its cost. Generally, pegboard installation is very easy, and you don't need to pay a professional to do it. Most of the accessories are relatively inexpensive as well.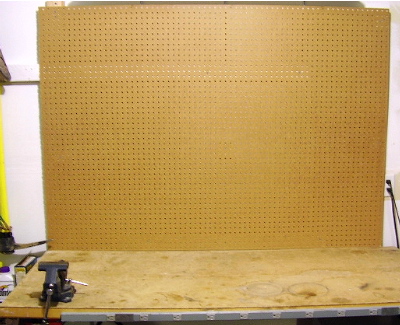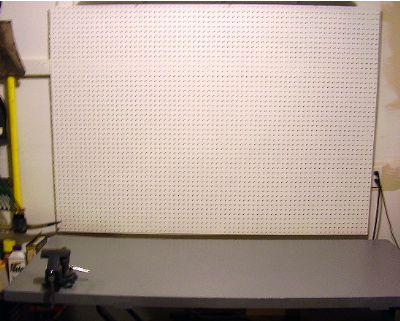 As you can see, a little bit of paint goes a long way to making pegboard look better. Even still, compared to some of the more extravagant garage systems like Slatwall and Gridwall, garage pegboard doesn't have that sleek, modern look. It also lacks in strength to those systems, but if installed correctly, it'll hold plenty of weight…within reason of course. No matter what size your garage is, you can always use some pegboard. Here are some pegboard ideas you may find useful for your garage.